We are closed from Nov 1st to 15th, updates will be posted as they are available.
COVID-19 Update
Tactical Taekwondo's Back To School Covid Rules and Schedule
As you are aware, school is starting again in Manitoba on Sept 8/2020. This has forced us to consider if there are ways that we can further work to ensure safe practices at Taekwondo.
After many discussions and consultations, we have decided to implement the following rules and we thank you in advance for your understanding and support:
1) If there is a case of COVID in your child's school, we ask that you do not bring your child to taekwondo until there have been no cases in the school for 14 consecutive days. If this occurs, and you send us an email, I will make sure you are given credit for the time you are missing.
2) Please remember to drop students off at the back door and pick them up at the front door so we can avoid congestion.
3) Please remember to have your child change at home and use the washroom before coming so we can cut down on the number of people using the facilities.
4) Should we be aware of a student or staff testing positive for COVID, everyone will be notified, and we will close for 5 days for an even more thorough cleaning.
5) If anyone in your household travels outside of Manitoba for any non-essential reason, we ask you to please refrain from anyone in the house coming to Tactical Taekwondo until 14 days have passed following their return.
6) Tactical Taekwondo will elect to close at any time that we feel we cannot provide a safe environment for everyone.
Tactical Taekwondo Winnipeg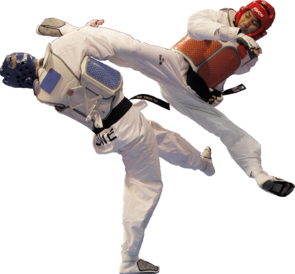 Tactical Taekwondo school is Manitoba's premier WTF Taekwondo school featuring both traditional Martial Arts (Korean Karate) and Olympic Taekwondo. If you are looking to learn competitive Tae kwon do, street self-defense or just to improve your fitness level in Winnipeg, Manitoba, call Tactical Taekwondo at 261-0174 to register for your 2 FREE INTRODUCTORY class. Our program has improved self-esteem, self-confidence and self discipline. Tactical Taekwondo offers classes 5 days per week, (not 2) so your child will progress faster.
Tactical Taekwondo in Winnipeg guarantees multiple instructors on the floor each day to provide all students with small group instruction. Instructors are internationally certified black belts by the World Taekwondo Federation.
Get in the best shape of your life, at Tactical Taekwondo school in Winnipeg!  Increase your fitness level with our fitness cross kick adult class. Learn real punching and kicking techniques without the bloody nose. It's safe, great for weight loss, cross training, conditioning and character development.